Two years after the restrictions of Covid-19, and with the spectacular turnout of the previous event, the 2nd Premium Real Estate Expo 2022 occured at the Mediterranean Exhibition Center – MEC Peanias from the 13th of May until the 15th. Estia Developments proudly, and with a great success, participated in the event and showcased the twelve upcoming projects to the visitors.
The Grand Opening Ceremony, that took place on the first day of the Exhibition, was attended and addressed by Mr Adonis Georgiadis – Minister of Development and Investment, Mr George Patoulis – Regional Governor of Attica, Mrs Chara Kafantari -Deputy Head of Environment and Energy of K.O. of SY.RIZ.A., Mr Lefteris Potamianos – President of the Athens Brokers Association and Mr Anastasios Kafkaletos – representative of the Board of the Athens Chamber of Commerce.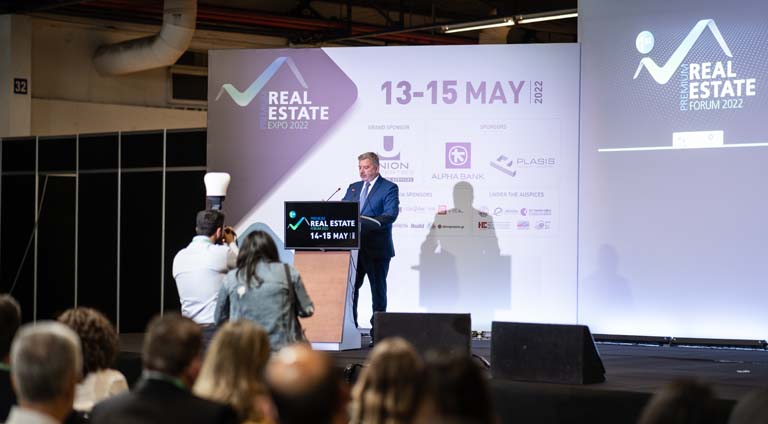 During the two-day Premium Real Estate Forum, greeted by Ioannis Smitrlis – Secretary General for International Economic Affairs and president of Enterprise Greece, several important topics were discussed as the main investment trends and challenges of the Greek real estate market, investment opportunities in tourist real estate, real estate taxation, Golden Visa, purchase, or rental of real estate etc.
More than 5.000 real estate professionals, technical officers representatives, real estate decision makers, investors from Greece and abroad visited the exhibition during the three days.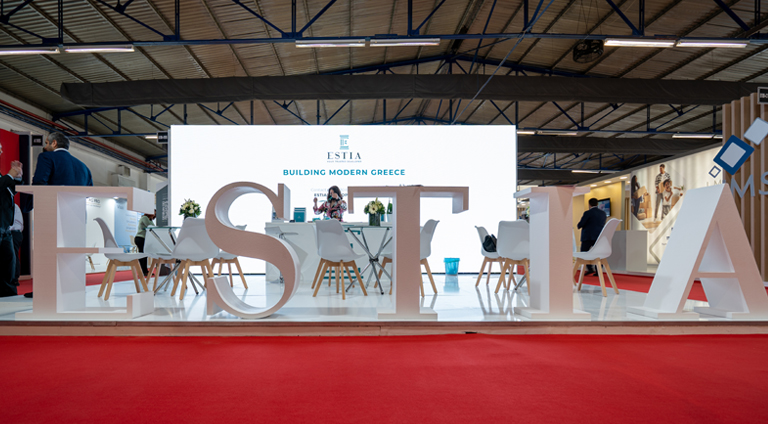 As we continue to grow, Estia Developments never stopped shaping and redefining the definition of high-end real estate development. With several residential projects in the Greek market and luxurious upcoming dwellings,
Estia Developments strives to a never-ending success and an abundant future!
Learn more about the exhibition on: rexpo.gr Learn more about Estia Developments on: ESTIADEVELOPMENTS.COM