ESTIA DEVELOPMENTS is here with a great variety of residential projects for all lifestyles, offered under tailor-made payment plans and a guaranteed high return on investment.
Are you a foreign investor seeking a property in Athens?
Are you a Greek living abroad, looking for a home in Athens?
Estia Developments is here to provide a premium experience throughout your journey to your new investment. With the moto "A SELECTION AND NOT A COLLECTION" Estia Developments demonstrates a premium set of developments in the heart of Athens, in the Riviera and in the North Suburbs. Small city apartments, that can enter immediately a property management program as well as investments up to luxurious brand-new penthouses or villas with pools in the South, are waiting for their new owners.
CONTEMPORARY ARCHITECTURE AND SUSTAINABLE CONSTRUCTION MATTER
Estia Developments is proud to create healthy living paradises of highest standards and not regular apartments. By following all current architectural trends, Estia Developments takes part in the urban reshaping of new Athens.
All developments are handled with attention to all building's materials, construction methods, resource use, functionality, and architectural design. It is not a matter of aesthetic superiority, but the prerequisite of a sustainable operation during the building life.
DELIVERY OF HIGHEST QUALITY PROJECT VERSUS COST
Estia Developments' in-house architects and engineers follow only one rule: every single project is studied, designed, and curated as if it's their own home. By selecting the best of the best plots in the most strategic locations of Athens, Estia Developments proposes the most efficient project to be done. The Mediterranean climate is another factor that is adopted in the design process. Large windows, green areas, planted rooftops are some of the main added values for the new era of new architecture. Raw materials, appliances, construction methods, and furniture are hand-picked one by one, or custom-made to support an even more functionable ergonomic layout design.
Cost wise, investing in a new development that offers R.O.I. immediately with Estia Developments is a healthy lifestyle investment and a premium quality construction procedure, following all new techniques and methodologies to protect any sustainability issues. Meanwhile, Athens has recovered from the economic crisis, and new funds and foreign investors are already here, reshaping the country's economy, that is why investing in a property in Greece is an authentic opportunity to be taken now.
ESTIA DEVELOPMENTS CURRENT PORTFOLIO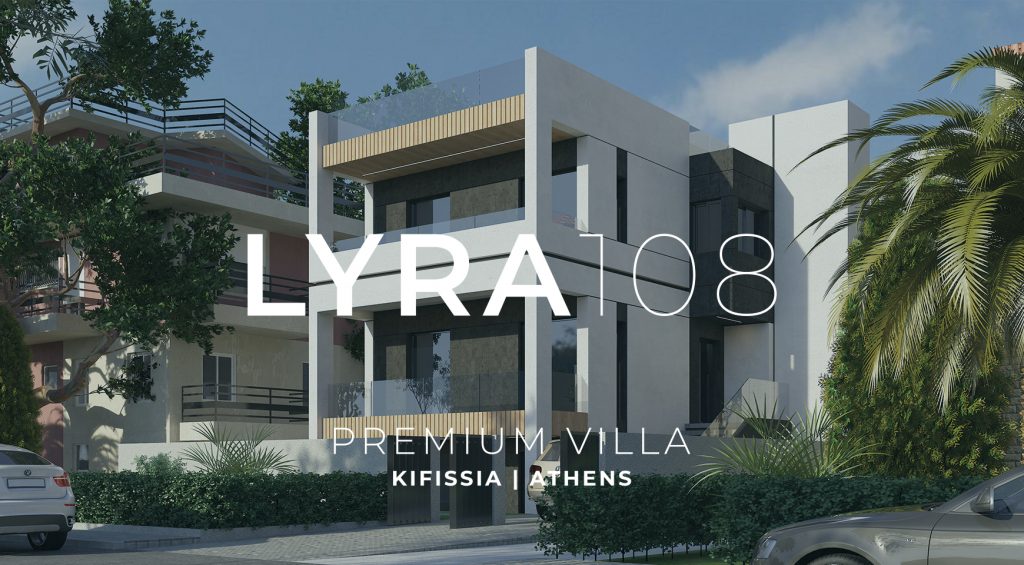 LYRA 108 is an independent house in Kifissia, the classiest and greenest north suburb of Athens.
The Villa of 200SQM interior space is nested in the first two floors of the development. It is ideal for a family with children as it offers four master bedrooms, and spacious living areas.
With a private gym, a pool, and a maid's room with a private bathroom and one guest WC on each floor, you will live the high-end life of many wealthy families and Greek politicians who call Kifissia: Home.
Orfeos 43 Residential Development is an eight story, translucent, vertical building featuring seven immaculate apartments. This residential excellency considers ceiling height as the key element to its charming allure, the apartments' layouts expand into smart levels, idolizing impressive high ceilings, that allow silk sunshine to shower the entire space.
A clever blend of glass and concrete provides an urban and stylish façade that is completely compatible with the area's new architectural style, which has been implemented in Gazi District the previous years, making it timeless and entirely organic.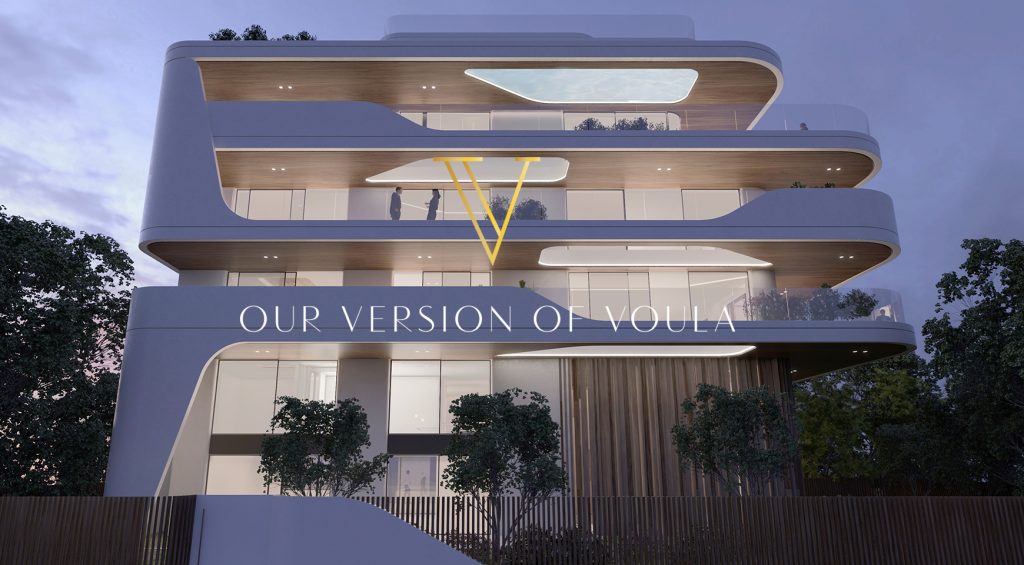 Free flowing, airy, and contemporary, the impressive V by ESTIA residential building is an edifice that sparks a passionate conversation with the urban setting of Voula. It is enhanced by its uninhibited, contemporary styles, and the flowy use of different but utterly complementing materials such as wood, marble and glass.
Five spacious and wide floors housing are luxurious features in contemporary design with elegant aesthetics.
The intelligent use of glass creates spaces with an open plan, while preserving intimacy for furniture appliances to comfortably settle in. High-tech, yet classic and utterly organic, the fluid quality of glass meets the storytelling lines of elegant design.
F E W A P A R T M E N T S L E F T
The Edge is a residential development located in Kallithea, close to the city center of Athens. It offers thirty-one apartments spread across seven floors, ranging from one to three bedrooms each. Designed to combine luxury and comfort, The Edge offers some of the most exceptional common-use features.
The roof garden sitting area, the BBQ and the outdoor jacuzzi are ideal to enjoy your leisure time and relax under the Athenian sun. All apartments are elegantly designed to create comfortable living to suit the needs of every family. In addition, each detail is optimally planned in order to maximize functionality in every aspect.
The Edge is an invitation for you to indulge in a space that embraces urban life along with the true beat of the city.
Visit ESTIADEVELOPMENTS.COM and book your personalized appointment with our sales team for any further details.