Imagine waking up every morning to the sight of the gorgeous crashing Greek waves glistening under the blazing Athenian Riviera Sun! That luxurious day dream could be yours! Moving to Voula will not only guarantee a remarkable Southern- California feel, with beaches, parks, cinemas and an abundant of cafes and restaurants all within a 2km radius, but will also ensure that every day is better than the next for you and your family. If this luxurious, straight out of a movie, lifestyle is your cup of tea, then V by Estia is the place for you.
This airy and contemporary residential building is home to 5 spacious floors with different types of settlements, all suitable to your different needs. From a 2 floor 160 SQM open plan penthouse, to 4 90SQM comfortable and cozy apartments, as well as a 3 floor 200SQM Villa, V by Estia is sure to make your luxurious, metropolitan dreams come to life. This smart building holds high-tech key features such as floor heating, curved windows, spacious balconies, high luminosity and electrical car chargers, all of which are complementary to the urban setting of Voula, and your initiation to the high-end living style.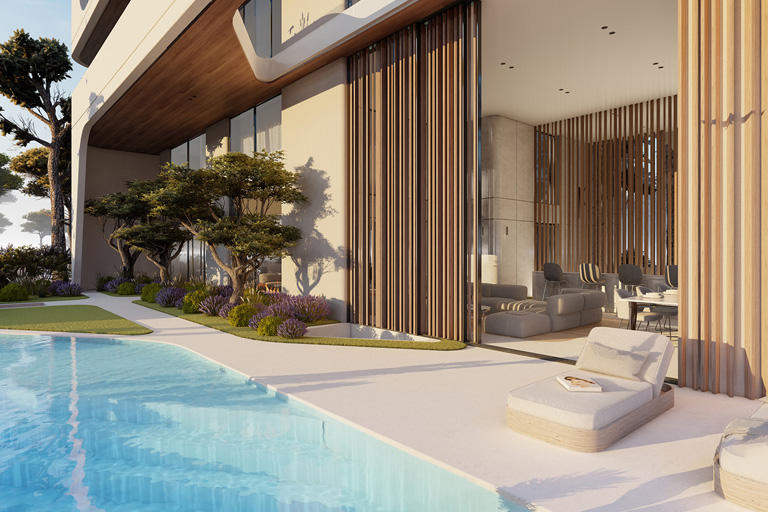 V-by Estia's elegant aesthetics are harmonized by the use of wood, marble and glass material all throughout their properties. Whether you are looking for, classic and utterly organic, intimate and cozy or transparency and fluidity, this living area will create a comfortable cradle of contemporary casual living. To add to the cherry on your lavish dream's cake, moving in to V by Estia will guarantee you a family friendly environment with amenities that include private swimming pools, private gardens, eco-friendly fireplaces and underground parking lots for all.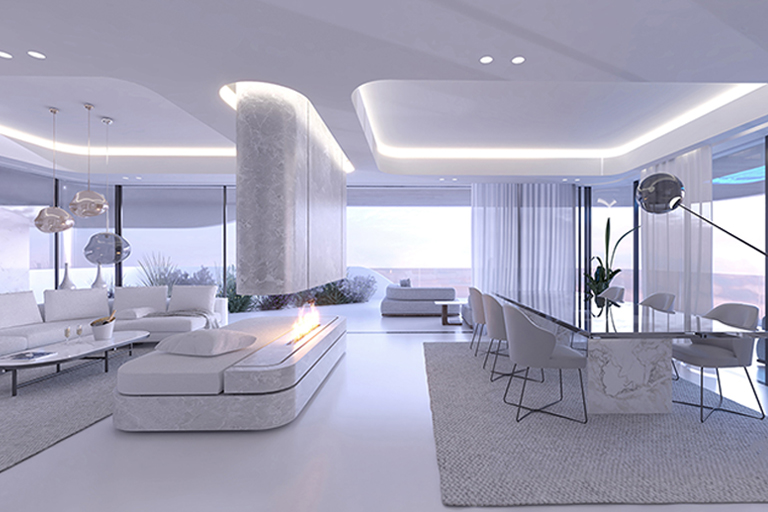 This unique property not only offers privacy, luxury and the ability to be part of a select community, but is also an edifice in the sparkly and vibrant life of Voula! This extravagant lifestyle in your new forever home awaits you.
Learn more on www.estiadevelopments.com