A blossoming residential area in the heart of Athens, Gazi is the new and ideal living spot for all city lovers and cultural fanatics. Filled with cafes, bars, restaurants, museums, festival venues and even art spaces, the hip district of Athens is sure to keep you entertained and on your toes.
Have you ever heard the residential tale told on a vertical line? It is the story of an 8-floor residential development, perfect for the tenants who are looking for a practical yet luxurious apartment located in the middle of the city in Greece, their ideal home.  Divided into a set of Five, two-level 77,5 – 95 SQM apartments, one 44 SQM private rear yard, one single level of 57 SQM and an opulent 142 SQM penthouse, Orfeos 43 has a place for everyone, anyone and every needs.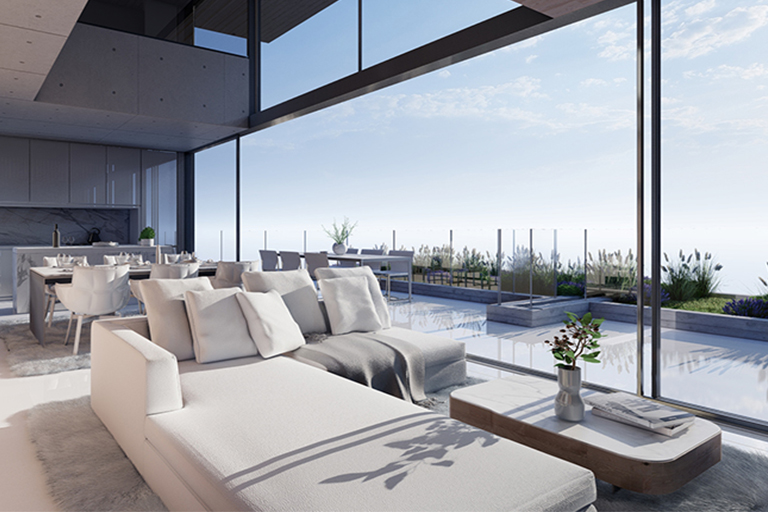 Its high ceilings, immaculate furnishing, smart apartment layout, along with the perfect mix of glass and concrete elements, not only make this residential complex urban and stylish, but make Orfeos 43 a timeless and entirely organic place to live.  To top it off, the private pool, private garden, underground parking lot, car elevator system, spacious balcony and full front windows allow the silk sunshine to shower the entire space and creates an ambience of luxury and airy feels for the residents to relax in.
Estia Developments aims to shape lifestyles and accommodate you with an optimal living experience. Orfeos, the latest addition to our luxury dwellings is utterly comfortable and located in a vibrant location, and it is yours to own.
Discover more on https://www.estiadevelopments.com/project/orfeos-43/