The agricultural sector in Greece remains a main pillar of economic activity and employment. Olives, especially, are a critical part of the Greek economy, amounting to 700 US million every year.
With the production of 2,600,000 tons of olives and 300,000-400,000 tons of olive oil per year makes Greece became third largest olive-oil producing country worldwide!
The country offers an exceptional and supreme quality of olive oil, and the farmers are born interested in the growth, health, and cultivation of olives.
Some fossilized olive leaves were found in Santorini, aged approximately from 50.000 to 60.000 years; which confirms how olive trees and olive oil reflect Greece's cultural heritage and history.
Olive harvest was and remains an essential activity carried out by Greek families. During November, the harvest season begins, and the procedure lasts until mid-January.
The traditional harvest process starts with the collection of olives by hand to prevent any damage to the olives or the trees. The olives are then transported to an olive press where they are washed and delicately separated from the leaves. Nowadays, agricultural units exist using modern techniques concerning olive harvest, and the production of olive oil… Electrical machines are even used to shake down the trees for example!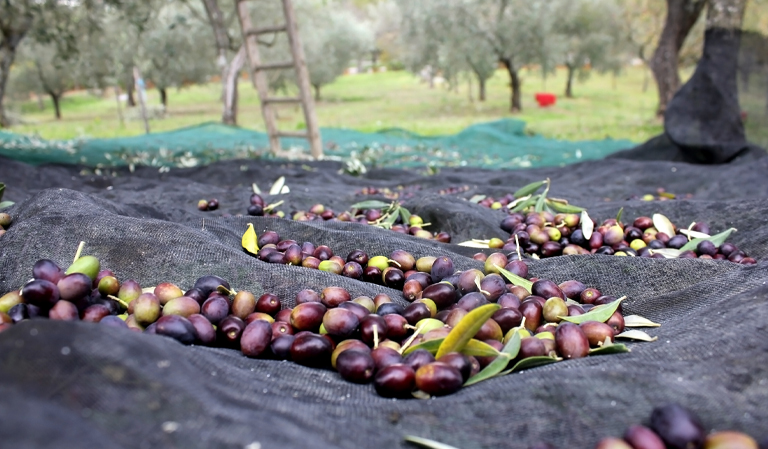 Olive crop activities are a popular and endless trend in Greece. The traditional olive harvesting has been included in agrotourism; visitors now have the chance to participate in olive collection and oil production as well. It is the perfect opportunity to discover and experience the whole process and learn the techniques.
Olive oil and oleaginous products are the most famous agricultural products in Greece. Greeks consume more olive oil than other countries. Known for its exceptional taste and purity, it is the main ingredient of every recipe in their traditional cuisine! Olives themselves are also consumed as a snack, used in salads, sauces and many more. They are also used as a significant base manufacturing soap, since olive oil soaps are long-lasting and helpful for all skin types, even the most sensitive ones.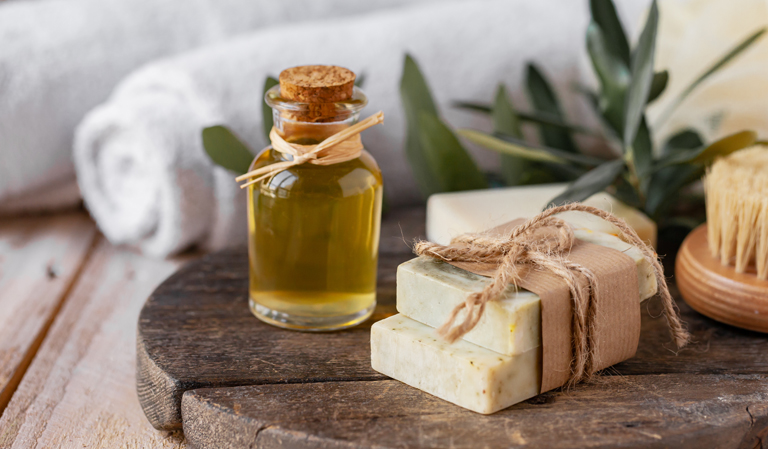 Studies have shown that olive oil is the healthiest product among vegetable oils.
65% of the olives comes from the Peloponnese. The rest is produced in Crete, the Aegean, and the Ionian islands.
With over 170 million trees, each one yields an average of 15 to 40 kg of olives per year.
It's time to own your own home in the agricultural country!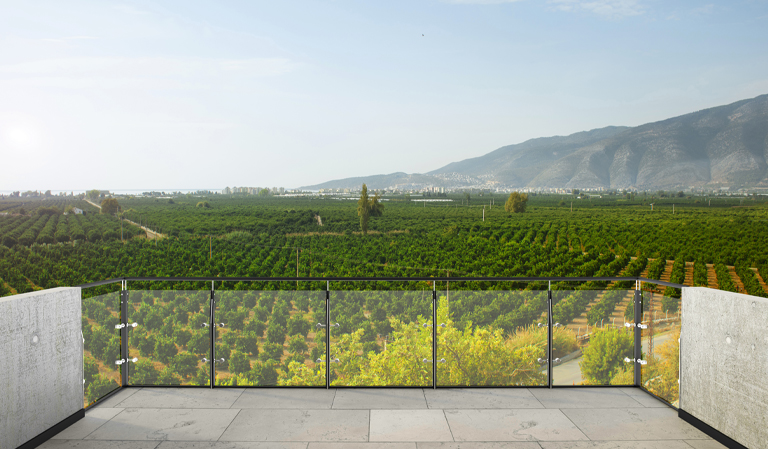 Estia Developments, the prime real estate developer, is aiming to build properties of the highest quality to match your lifestyle in the region of your dreams.
Learn more on: ESTIADEVELOPMENTS.COM