Greece is considered one of the most attractive holiday destinations. People come from all over the world to rest and unwind on its beautiful beaches, visit its historical museums, engage in cultural attractions, and enjoy breathtaking landscapes. Mostly known for its summer season, Greece in the spring is a bucket list item not to miss.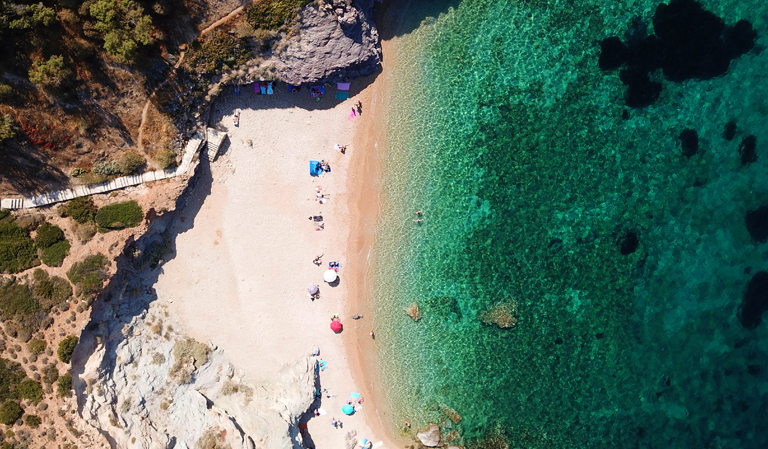 Poppies flowers and daisies blossom all over the neighborhoods and fruits start to fill the trees lined around the historical sites. With the warm and sunny weather, it is deemed the ideal time for sightseeing. You'll have the magnificent, blue-sky beaches of the Athens Riviera almost entirely to yourself, and there will be fewer crowds to share those world-famous sights with.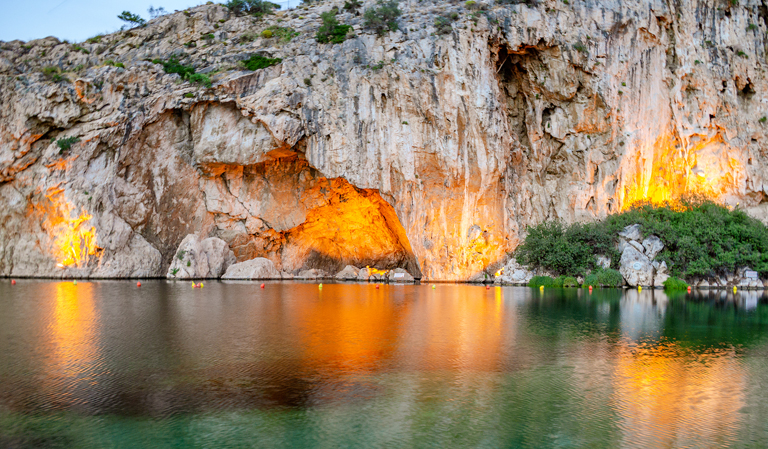 The Cyclades Islands, which are notorious for being arid during the summer, are lush green with rolling hills and pastures during the Spring. The strong winds that define most of the Cyclades tend to be mild during the upcoming months, allowing tourists to enjoy the calm sea glistening under the sky.
Similarly, Crete is a stunning island that is ideal for a Spring visit, especially as nature is in full bloom everywhere. While visiting Crete, one should stop by Samaria Gorge in the White Mountains' National Park, Crete's only National Park. Home to more than 450 species of animals and birds, Samaria Gorge is the ideal hiking destination while also being surrounded by beautiful creek waterfalls and lush greenery.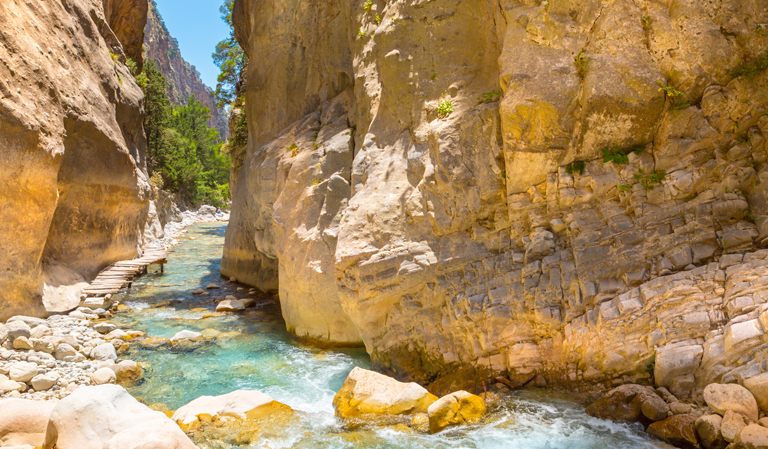 Laced with a variety of historical sites, the spring is considered the ideal time to visit and truly cherish the history behind each spot. From the medieval castle town of Mystras, a UNESCO World Heritage Site, to the Byzantine Monastery of Hozoviotissa as well as the Old Town of Corfu, Spring is the perfect season to explore the assortment of archaeological sites trotted around the many Islands.
Yearly, on the 18th of May, Museum International Day allows tourists and residents to visit every archaeological site and museum in the country for free. Many archaeological sites stay open well after sunset, allowing you to spend a romantic night beneath the stars at your favorite monument.
Spring, the season of rebirth and regeneration, is when lands turn green and flowers bloom profusely, the sky becomes bluer and the sun becomes warmer, indicating the end of winter and the return of life all around us. From outstanding year-round weather to reasonable accommodation, excellent food, friendly locals, and fascinating history, each inch of the country reveals must-see destinations.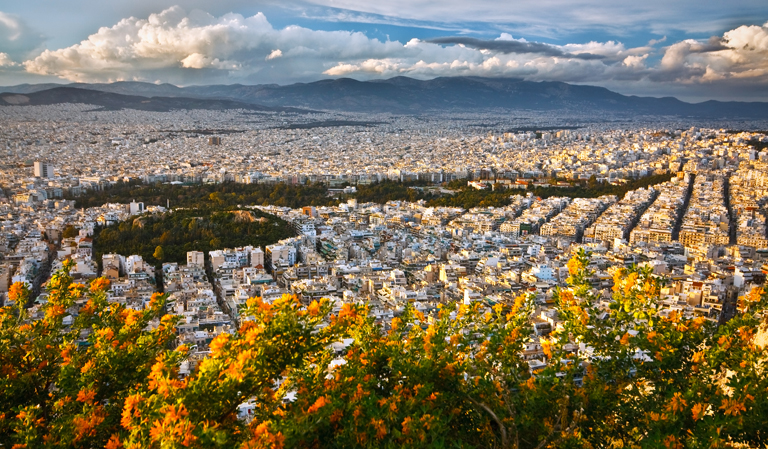 Estia Developments, a leading real estate developer, is here to help you live your dream spring life. We promise a lifestyle that meets everyone's wants and expectations, with properties in prominent locations around Athens! Visit our projects and start your new life on: ESTIADEVELOPMENTS.COM