"Minimalism is not an architecture of self-denial, deprivation, or absence: it is defined not by what is not there, but by the rightness of what is there and by the richness with which this is experienced." –John Pawson (Architect)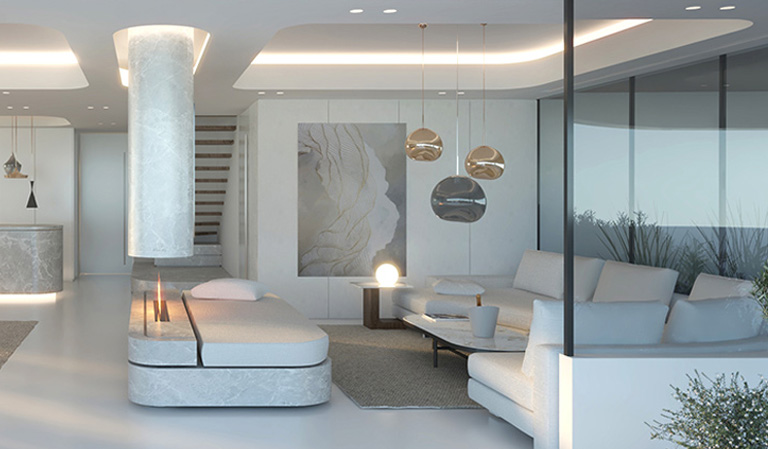 In recent years, minimalistic architecture and design has taken the world by storm.
By definition, a minimalistic interior is one where only the bare essentials are used to decorate and create an ultimate uncluttered space. The lack of over-accessorized elements makes the space look airy and neat. Meant to achieve the purest form of elegance, minimalist homes have become a place to display some of the rarest pieces of art and even furniture. With an emphasis on functionality, this interior architecture focuses on giving every piece in the room a place and a purpose. Besides, concrete, steel, glass and wood are usually implemented as the main materials for a minimalistic space. The usage of such materials, sculptural forms, large floors to ceiling windows, sheds a light of the outdoor beauty that the city has to offer.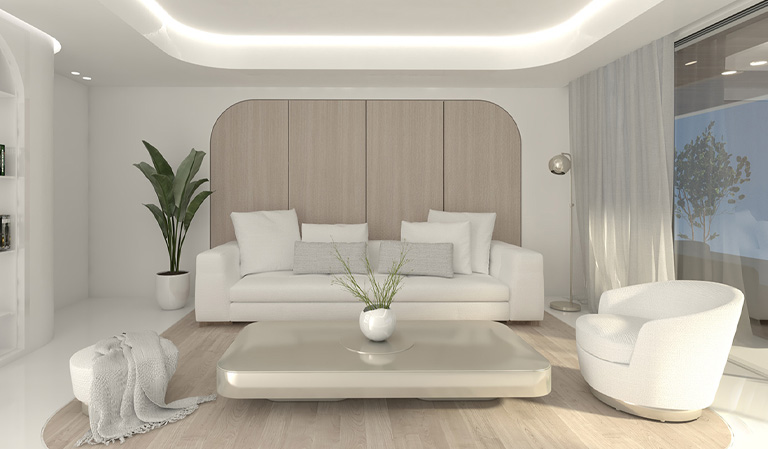 Characterized by simplicity, clean lines, and a monochromatic palette, minimalistic interiors reflect the rise of natural and environmentally safe spaces. This popular eco-friendly style has redefined the interior design trends and has beautifully affected every aspect of interiors. Associated with the saying "less is more", minimalistic interior has become the definition of the Athenian modern lifestyle. From the layout to the materials, shapes, colors and even lighting, homeowners have seamlessly integrated this trend into their lives.
With an aim of redefining the realty scene in Greece and taking the modern living to the next level, Estia Developments offer properties in prime location around the city, with interiors that reflect the beauty each neighborhood has to offer.
In order to make your minimalism dreams come to life, our interior designers and furnishing team help you execute luxurious finishing of your apartment. To learn more about how you can start your minimalistic journey, visit ESTIADEVELOPMENTS.COM.